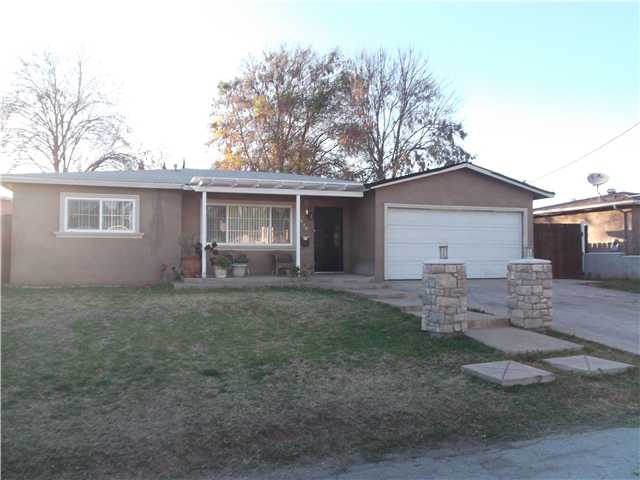 I would recommend Woodson Realty to family and friends without any reservation. All dealings I have had with Woodson Realty have been positive and handles in a professional manner. When a request is communicated a prompt response is recieved, not to acknowledge receipt of the request, but to provide an answer. Not knowing the status of a transaction instills stress, so the prompt response goes a long way to removing that stress. The office staff, particularly Hope, complements David's courteous and efficent manner. Thanks to David and his staff.
Ian S., Rancho San Diego, California
---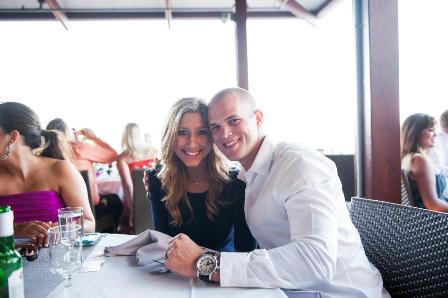 This was our first home buying experience and it was truly rewarding for us. David demonstrated he is a true professional and helped us with any concerns or questions we had along the way. A true leader can guide others when faced against a wall of adversity. It may have been easier if everything went exactly according to plan, but we would have not been able to experience how great David and his team are if it had. To make a long story short, it felt like at times that we may lose out on the opportunity to buy our first home. David never had any doubt and walked us through the entire process. He not only gave us peace of mind, but he was able to use his expertise to navigate us through any trials we had along the way. We are now in our first home and could not be happier with our purchase. Our experience was very fulfilling and we will definitely recommend David and his team to anyone needing to buy or sell their home in the future.
Jacob and Samantha Bauchmann, La Mesa, California

_____________________________________________________________________________________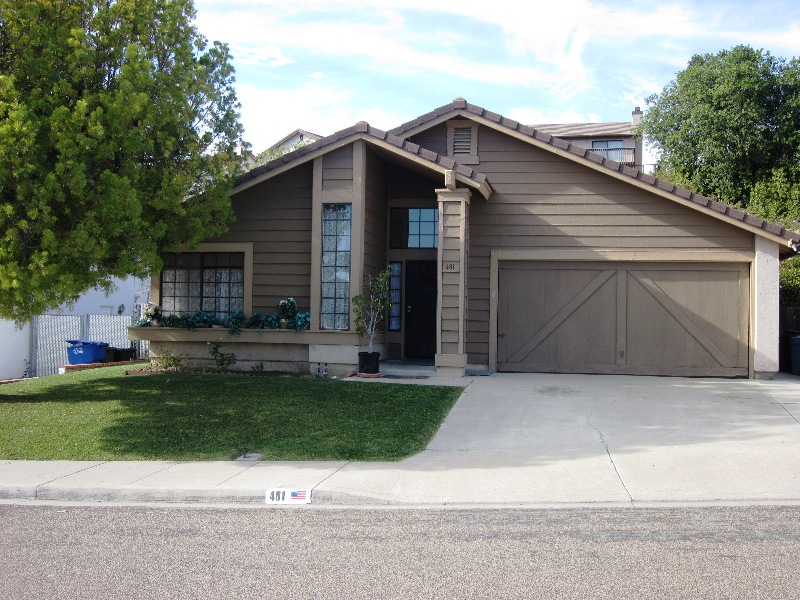 My siblings and I were impressed by the professionalism exhibited by David and the Woodson Realty Team in selling my parent's home this past Spring. Thank you for your help.
Ron S. Imperial Beach, California
_________________________________________________________________________________
With one of our children out of college working her "dream job" and the other child soon to graduate, we didn't need the big home anymore. My wife and I decided to downsize. David Woodson was very sensitive to all of the logic and emotion surrounding leaving our home of 13 years. All of the memories of raising our children from elementary school to going off to college was a challenging decision. Of course the many gatherings we shared with family & friends, BBQ'ing & swimming in the pool made it difficult to leave. With David's assistance, our home sold in just two days! Pleasing the diverse desires of my wife and I could have proven to be a challenge for a less experienced real estate agent. He would preview numerous homes picking the key homes to show us. With each home we looked at, David developed a clearer picture of what would please both of us. When we found a home David's job didn't stop. With the help of his assistant Hope, he helped us work through a negotiation process that turned out to be more difficult than most. Without his calm approach and willingness to take responsibility for the situation, there is a good chance we would not have come to an agreement with the seller. We love our new home! David Woodson exhibits the highest level of professionalism. We would recommend him to anyone looking for a seasoned realtor. In fact, he will be helping our daughter find a home very soon!!



The Stoops Family , San Marcos, California
_____________________________________________________________________________________
Dear David & Hope, Let me start by apologizing for not writing sooner but within days after the Vigo closing I was out of town until just last week, and hence the delay. Having said that I wish to thank you both for your help with the Vigo house. I especially appreciate your experience, patience and exceptional service through all aspects of this process. Specifically, to just one example, you initial willingness to spend time with me to scout out the comparables to set what seemed like a fair initial asking price. You were the only agent who made any attempt to spend the effort and time to provide such a service. I also with you thank you for the CD-R disc that brings seemingly infinite amount of paperwork into one unified source. This will help simplify my record keeping. In response to your note, you asked if there was anything that would have made the sale process smoother. In my opinion I cannot think of anything you did that was short of excellent! In closing, I again wish to thank you both for all that you did including your positive cheerful attitude throughout the process. Although I have no more property in San Diego to sell in the future, I still have many friends there and should they need a real estate agent, you can depend on being at the head of the list.

Terry N., Ashland, Oregon
_____________________________________________________________________________________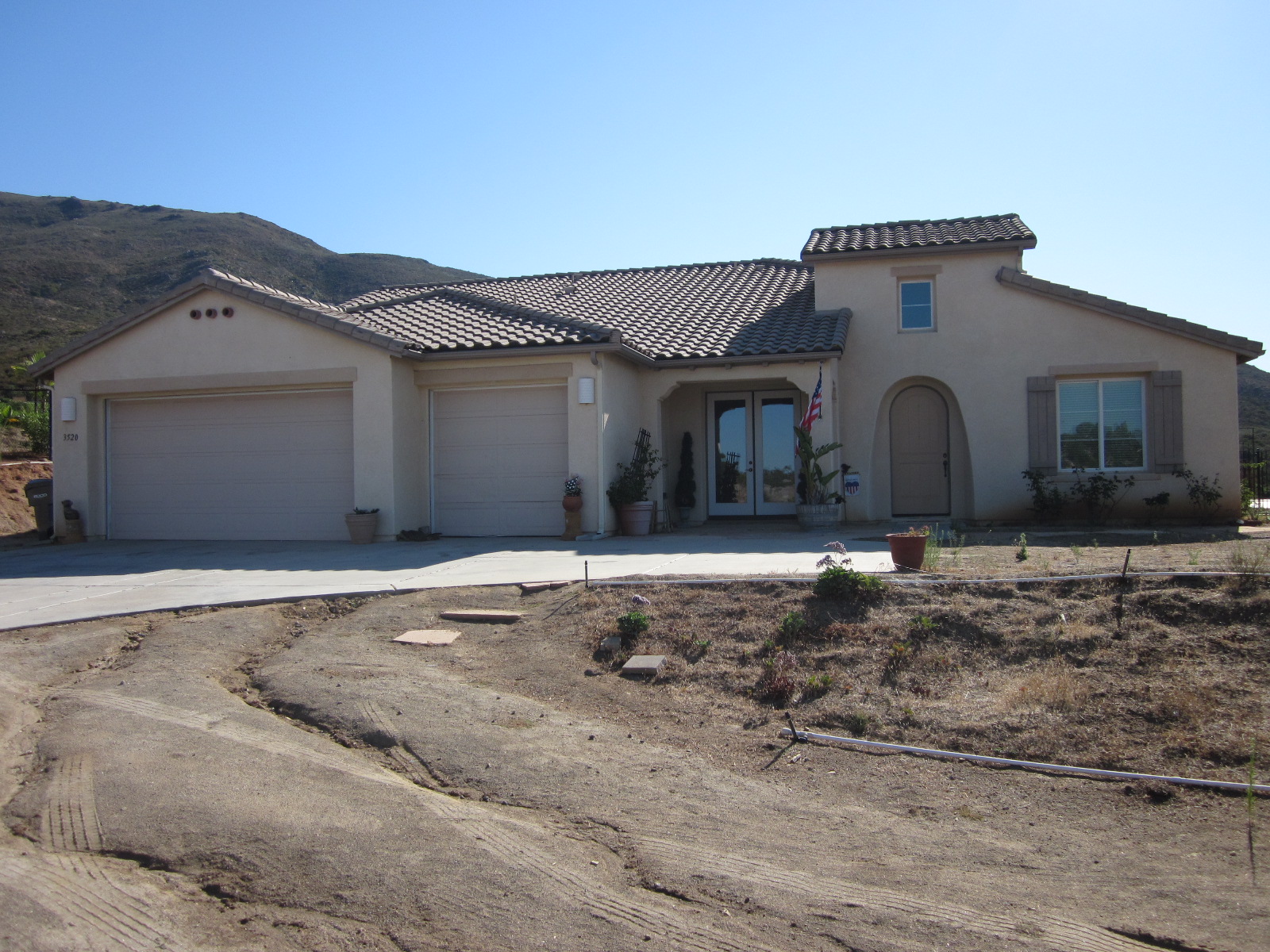 Dear David, We would like to thank you and share how pleased we are to finally be in our new home in Alpine. We were referred to you by two of your past clients, who have had several successful real estate transactions with you.As you're aware, we were very specific on the type of home we wanted, with view and amenity requirements. Prior to working with you we worked a few other agents, but were unsuccessful in getting our offers accepted. After switching to you, you listened to our wants and needs and honored our wishes. You were always available to us and were right on top of finding new listings and properties that came back on the market. We must have looked at more homes than your average client; as all together we looked at over 500 homes. With your assistance, we submitted several offers and even walked away from homes that we discovered, thru inspections and title searches, had major problems. You were always very professional and assertive in helping us negotiate through the problems, as you tried to find solutions. When things fell thru, you were always willing to keep working with us, even when we had to start all over again. Your experience in monitoring the market, writing offers, negotiations, and dealing with sometimes difficult situations, agents or sellers was extremely valuable. Additionally, your staff were very friendly, helpful, professional, and efficient in working with us. We are so glad we settled on you for our agent. We will highly recommend you to any of our friends and family. Thank you again for your professional guidance through our real estate search and purchase.

Kevin & Evelyn, Alpine, California
---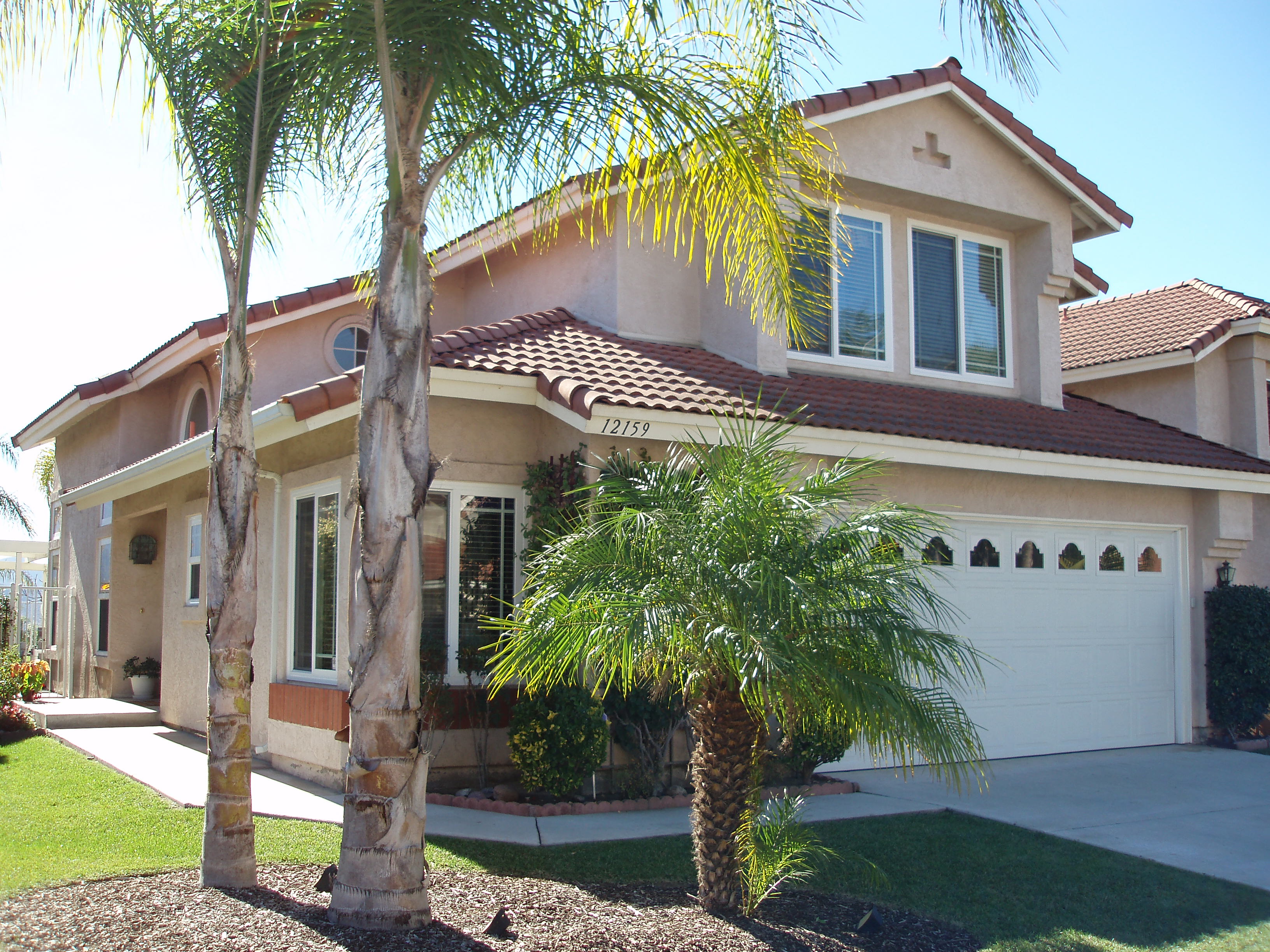 David, Susie & I would like to thank you for selling our home on Via Antigua. From the beginning, you and your entire staff have been professional as well as helpful. I know you have many clients but, you always made us feel like we were your only ones. We are informing all of our friends about your service and the programs that you offer. We still can't believe we saved $34,305!!! We sold our home in just less than 2 months and it never went on the MLS, which, is truly amazing. Please feel free to have any prospective clients call us about your programs or wonderful service. The bottom line is that your programs work and anybody that is not taking advantage of them is literally throwing money away.
Mark M.,Rancho San Diego, California
---
My family and I want to thank you and your staff for selling our home located in the San Diego State University area and for assisting us in the purchase of a condominium in La Mesa. Both you and your staff displayed an extremely high level of professionalism throughout both of these transactions. Your integrity is above reproach. You were always timely in informing my family of inquiries from prospective buyers and then countering offers that eventually enabled us to realize more profit than we had anticipated. Even though you and your staff were very busy with other clients you always found time to place us at the top of your priority list. We fully intend on having you represent us in any future real estate needs. My family and I gladly recommend you and your organization to prospective clients.
The Bowling Family, Lakeside, California
---
First off I would like to thank you and your staff for helping us with the sell of our parents home. Both my sister and I appreciated how professional your office was and how you kept us informed. Our transaction couldnt have gone any smoother. Please make sure that you pass this along to all of your staff. Thanks for all your help!!
The Phillips Family, El Cajon, California
---
Now that I am all moved and settled in my new house on Monahan Road. I just wanted to take a moment to let you know how pleased I am. I am really enjoying my new home and the lovely and friendly neighborhood. Selling and buying a home can be a frustrating and traumatic experience but I must say it really wasn't in this case due in large part to your professional and helpful realtor services. On your card it says "Committed to Excellence" and that is sure the truth. You were always courteous, knowledgeable and patient during this transaction. Since this was my first real estate sale and purchase, I will always appreciate that. If anyone I know ever is in need of a realtor you can be sure that my recommendation to them will be David Woodson. Thank you again for all your patience and help.
Barbara Sundahl, Bonita, California
---
Just a note to let you know we appreciate you handling the sale of our condo and finding us our new home in San Diego Country Estates. You took the time to show us all our options by helping us get pre-approved first. Then you worked on showing us areas and found us a home we thought we could not of dreamed of. You were able to sell our condo for more than we expected and handled all the details from finding us a great loan and every detail throughout our escrow. We will surely recommend you to all our friends and family and consider you our Friend and Realtor for life.
The Simpson Family, Ramona, California
---
David, Thanks for all your help in making our "dream home" a reality. We really appreciated that you went the extra mile to get us the best price for our home. You are truly a professional.
Gary & Diane, La Mesa, California
---
In all our dealings with Realtors over the past ten years, we have never met anyone as helpful and energetic as you have been. Without hesitation, we would highly recommend your service to anyone who is looking for an experienced Realtor who cares about getting things done and doing them right! Thanks for taking such good care of us, we couldn't have done it without you!
Bryan & Yvonne Carpenter, La Mesa, California
---
Thank you David so much for taking the extra effort to make our first home purchase successful. You were there guiding us through all the crucial and important steps! You really listened to what we wanted in our home and you found exactly what we were looking for - at an amazing price! If we ever outgrow this home, we'll definitely be calling you!
The McGinnis Family, La Mesa, California